12+ Jobs for Economics Majors was originally published on Forage.
Jobs for economics majors exist in practically every industry, from academia to financial services to technology. Studying economics is a great way to develop strong research and analysis skills vital for many of today's best-paying and fastest-growing careers.
Top Jobs for Economics Majors By the Numbers
Average SalaryProjected Job Growth 2021-2031Accountant or Auditor$86,7404%Actuary$127,58023%Data Scientist $115,24035%Economist$128,1806%Financial Analyst $108,7908%Financial Manager$166,05016%Journalist$86,290-3%Lawyer$163,7708%Market Research Analyst $78,88013%Personal Finance Adviser $137,74013%Political Scientist$126,1407%Postsecondary Educator$122,7508%
Best Jobs With an Economics Degree Explained
Accountant or Auditor
Accountants and auditors review and report financial information for businesses, individuals, and government organizations. Most accountants and auditors have bachelor's degrees, though some pursue master's degrees to help meet educational credit hour requirements for certifications like the Certified Public Accountant (CPA) designation.
An accountant can typically work in public or private accounting:
Public accountants work for accounting firms and act as third parties to review the financial records of publicly traded companies.
Private accountants work for a business or individual and assist in managing and recording financial activities like quarterly performance, transaction details, and budgets.
Similarly, auditors usually work internally or externally:
Internal auditors audit a business's processes, finances, and systems to ensure accuracy, compliance with regulatory requirements, and efficiency.
External auditors work for an accounting firm and perform audits on publicly traded companies to ensure transparency, accuracy, and compliance in the company's financial reports.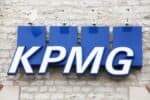 KPMG Career Catalyst: Audit
Learn what it's like to perform audits on some of the most well-known companies in the world with this free job simulation from KPMG.
Avg. Time:
5 to 6 hours
Skills you'll build:
Critical thinking, problem solving, audit planning, Excel, data visualization, presentations, communication, PowerPoint, internal controls
Actuary
Using math, statistics, and financial theories, actuaries analyze risks involved with financial and business activities and devise strategies to manage and minimize those risks. To become an actuary, you typically need at least a bachelor's degree in finance, economics, business, or a related field.
Actuaries also must be certified through either the Casualty Actuarial Society (CAS) or the Society of Actuaries (SOA):
CAS certifications are for actuaries who want to specialize in risk assessment and management for the property and casualty insurance industry.
SOA certifications allow actuaries to gain specific skills in investments, retirement benefits, finance, and health and life insurance.
>>MORE: Learn the difference between an actuary and an accountant.
Data Scientist
A data scientist uses data to derive meaningful insights to help determine business decisions. You typically need at least a bachelor's degree to become a data scientist, and some coursework in mathematics or statistics can be useful.
Data scientists can work in practically any industry, especially as the need for data-driven decisions grows. Businesses often use data scientists in finance, market research, product development, and marketing. Many data scientists start as data analysts, working under the direction of more experienced professionals.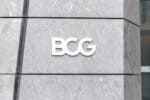 BCG Data Science
See how BCG professionals use data to gain insights and solve meaningful challenges with this free job simulation.
Avg. Time:
5 to 6 hours
Skills you'll build:
Business understanding, hypothesis framing, communication, programming, exploratory data analysis, data visualization, creativity, mathematical modeling, client communication
Economist
Economists are experts at analyzing micro- and macroeconomic trends and applying them to policies. You typically need a master's degree in economics to work as an economist, though some companies and government entities may prefer applicants with a Ph.D.
In businesses, economists are responsible for reviewing and forecasting microeconomic trends important to the company, such as consumer demand or product sales. Economists in government roles help to inform public policy issues, predict future fiscal challenges, and educate businesses and the public about historical trends and their potential impact on current events.
Financial Analyst
Financial analysts are generally responsible for handling in-depth analysis to help organizations increase profits and improve efficiency. Most financial analysts have at least a bachelor's degree, but some pursue master's or Master of Business Administration (MBA) degrees to make themselves more marketable.
The title financial analyst is broad and encompasses many different jobs, such as:
Investment banker: helps facilitate large-scale transactions, such as mergers and acquisitions (M&A)
Credit analyst: determines if individuals and businesses are secure enough to receive loans, credit cards, or other forms of financing
Quantitative analyst: uses algorithms and statistics to inform investment decisions and deter risky financial activities
Budget analyst: reviews organizations' spending and crafts budget plans to meet financial goals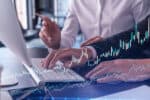 New York Jobs CEO Council Financial Analyst
Explore a career in financial analysis and learn in-demand skills with this free job simulation from the New York CEO Jobs Council.
Avg. Time:
2 to 3 hours
Skills you'll build:
Financial analysis, critical thinking, problem solving, Excel, communication
Financial Manager
A financial manager is responsible for an organization's financial health and performance. Although the highest education you need to become a financial manager is a bachelor's degree, you also need several years of experience in finance.
Some financial managers oversee specific departments within a company, such as accounting teams or budget committees. Others take on executive roles like chief financial officer (CFO).
>>MORE: Check out some of the most popular careers in finance.
Journalist
Newspapers, magazines, and broadcast outlets rely on experienced and knowledgeable economists to give the public in-depth analyses of current events. You typically need at least a bachelor's degree to get started in journalism, and practical experience through internships can help build your credibility.
Some economists work as writers, crafting written analyses and predictions about policies and economic events. Others may work as reporters, appearing on television, radio, or internet broadcastings to deliver relevant fiscal information to the channel's viewers.
Lawyer
Law can be an attractive field for economics majors since many legal arguments rely on economic factors and reasoning. Areas like contracts, mergers and acquisitions (M&A), and tax law require a strong understanding of economics and how decisions can have broader fiscal effects. Lawyers must have an advanced degree and pass the bar exam to practice.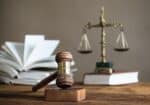 Herbert Smith Freehills International Mergers
Learn how lawyers help companies navigate complex international mergers with this free job simulation from Herbert Smith Freehills.
Avg. Time:
5 to 6 hours
Skills you'll build:
Legal drafting, critical thinking, attention to detail, commercial awareness, research, presentations, contract drafting, working under pressure
Market Research Analyst
Market research analysts analyze how a product or service fits within the broader economic market. These analysts use micro- and macroeconomic factors, consumer research, and business constraints to help set prices and predict future products sales. Most market research analysts have bachelor's degrees, though some pursue advanced degrees to make themselves more marketable to employers.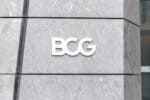 BCG Digital Transformation
Explore how analysts use market research, financial theories, and agile methodologies to help companies improve sales with this free job simulation from BCG.
Avg. Time:
5 to 6 hours
Skills you'll build:
Market research, categorization, PowerPoint, brainstorming, creative thinking, prioritization, financial modeling, Excel, agile methodology, project planning, project management
Personal Finance Adviser
A personal finance adviser (PFA) helps individuals and businesses accomplish financial goals. PFAs need at least a bachelor's degree, and those who directly buy or sell investment products for clients must be registered with the U.S. Securities and Exchange Commission (SEC).
The day-to-day for a PFA depends on the types of clients they work with. When working with individuals, families, or small businesses, a PFA may be responsible for creating monthly budgets to help the client save for retirement or a college education. On the other hand, PFAs can work with high-net-worth individuals and larger corporations, managing their finances and taking on a role similar to an investment portfolio manager.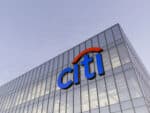 Citi Finance
Gain relevant financial skills and explore a career in finance with this free job simulation from Citi.
Avg. Time:
3.5 to 5.5 hours
Skills you'll build:
Fact finding, data analysis, communication, presentation, commercial awareness
Political Scientist
Political scientists research and report on historical and current political issues and analyze governments, policies, and current events. A master's degree in political science, economics, public administration, or a related field is usually required.
Many political scientists work for think tanks, universities, and government organizations. In these environments, political scientists study political trends, assess historical events' implications, and test theories. Some political scientists work as policy analysts, reviewing proposed public policies and forecasting the impact a policy may have on different demographics or industries.
Postsecondary Educator
Students with economics majors can choose to stay in academia and teach economics, economic theory, political science, or business courses at colleges and universities. Most postsecondary teachers have Ph.D. degrees. However, a master's or bachelor's degree may be enough for teaching at a community or junior college.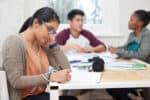 Teach First Transferable Teaching Skills
Build vital skills teachers use every day in the classroom with Teach First's free job simulation.
Avg. Time:
2 hours
Skills you'll build:
Leadership, decision making, management, motivation, interaction, planning, organization, communication
Highest-Paying Jobs for Economics Majors
Some of the best-paying careers for economics majors include:
Private higher education
Financial analysis
Government roles in economics or political science
Actuarial sciences and risk management
Ultimately, areas that mix technology with finance are rapidly growing and pay well for great economists. These areas include actuarial sciences, data science, and working in emerging technologies like artificial intelligence, machine learning, and cloud computing.
Find your career fit
Discover the right career path for you with a free Forage job simulation.
Best Entry-Level Jobs for Economics Majors
Some of the best entry-level jobs for economics majors are:
Analyst roles, like financial, budget, credit, or market analyst jobs
Actuary roles
Journalism and reporting
Accounting careers
Personal finance adviser jobs
These types of roles utilize the skills learned while gaining an economics degree, build a foundation for career advancement, and provide attractive salaries.
Skills for Economics Major Careers
Obtaining an economics degree provides a wealth of highly transferable skills you can use in virtually any industry or position. Some of the most important skills for economics majors to foster include:
Start exploring your career options today with Forage's free job simulations.
The post 12+ Jobs for Economics Majors appeared first on Forage.