Guide to KPMG Internships was originally published on Forage.
KPMG internships are excellent opportunities for undergrad and graduate students to learn more about career options in the professional services industry. Since KPMG is one of the largest accounting firms in the world, interns can experience working with incredibly well-known clients, helping them solve the various tax, audit, and advisory issues they face on a day-to-day basis.
In this guide, we'll go over the types of internship programs KPMG offers and give you some tips on how to successfully land an internship at this firm.
What Is an Internship at KPMG?
KPMG internships and early career programs allow students to explore their career options within the professional and financial services industry while gaining real-world experience and skills. KPMG offers internships in its core business areas, including tax, audit, and advisory services.
Throughout their internship program, students are able to network with professionals across the company and learn more about the work KPMG does every day.
Interns on Glassdoor rate KPMG a 4.3 out of 5, with 91% saying they would recommend interning at KPMG to a friend. Reviews highlight a welcoming environment with great colleagues and an enjoyable company culture. However, some reviewers report working long hours and handling unstimulating tasks throughout their internship.
Who Is Eligible for KPMG Internships?
Students must meet the following criteria to qualify for most KPMG internships:
Authorized to work in the U.S.
Pursuing a bachelor's or master's degree in a relevant field, such as accounting or finance
In the process of completing the educational requirements to achieve a Certified Public Accountant (CPA) designation
A GPA of at least 3.0 on a 4-point scale preferred
Some internship programs are designed for students in graduate programs pursuing law degrees in taxation. Students typically don't need work experience in accounting or finance but understanding fundamental accounting concepts is important, such as generally accepted accounting principles (GAAP) and reading financial statements.
Get noticed by recruiters
Enroll in a free Forage job simulation to showcase your skills and connect with top companies.
KPMG Internship Opportunities
While KPMG's internships are located across the U.S. and abroad, many interns spend a portion of their internship at KPMG's Lakehouse. The Lakehouse is located in Lake Nona, Florida, and serves as the cultural hub for KPMG. At the Lakehouse, KPMG employees develop professionally, network, and work collaboratively to find innovative solutions. While at the Lakehouse, KPMG interns go through training and network with other professionals in the company.
Audit Internships
Applications Currently Open
Audit interns at KPMG learn core auditing skills, such as preparing audit documentation, reviewing clients' financial statements, and understanding the different risks each client faces. To be eligible for an audit internship, students need applicable skills like:
Experience with financial reporting, accounting, generally accepted accounting principles (GAAP), and proficiency in Microsoft Office programs, such as Excel and Word.
Impeccable communication, relationship management, flexibility, time management, and project management skills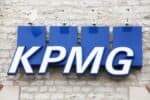 Career Catalyst: Audit
Step into the shoes of a real KPMG audit professional and gain a deeper understanding of the work that goes into large-scale audits with this free job simulation.
Avg. Time:
5 to 6 hours
Skills you'll build:
Critical thinking, problem solving, audit deliverables, Excel, audit planning, data visualization, analytical procedures, presentations, communication, pivot tables, business processes, PowerPoint
Tax Internships
Applications Currently Open
Tax interns at KPMG build foundational knowledge in tax and experience how KPMG tax professionals tailor actions to individual clients. Throughout the program, interns create tax paperwork, analyze client data, and assist in advising clients on state, local, and federal tax regulations. Some of KPMG's tax internships focus on a specific area of taxation, such as international tax, U.S. excise tax, or business tax services.
Students must possess specific skills to be successful in this internship, such as:
Coursework or experience in an area like data analytics or computer science and proficiency with Microsoft Office programs like Excel and PowerPoint
Excellent communication, flexibility, time management, collaboration, and leadership skills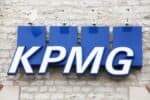 Career Catalyst: Tax
Learn fundamental taxation skills and experience the work KPMG tax professionals handle every day with this free job simulation.
Avg. Time:
3 to 4 hours
Skills you'll build:
Tax research, technical writing, critical thinking, data modeling, Excel, manipulating data, modeling, communication, tax types
Economic Valuation Services Internships
Applications Currently Open
The Economic Valuation Services department is part of KPMG's Advisory team, and interns in this program can choose to focus on areas like real estate, economic services, business modeling, tangible assets, and business valuation. Regardless of specialization, interns assist in performing due diligence on mergers and acquisitions (M&A), creating financial models, and analyzing and reporting valuation data.
These internships are finance-focused, and interns need strong skills in: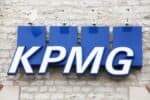 Career Catalyst: Advisory
Explore how KPMG advisory professionals use technology to deliver results to clients with this free job simulation.
Avg. Time:
5 to 5.5 hours
Skills you'll build:
Data literacy, Excel, research, communication, presentation, creative thinking, proactivity
Embark Scholars Program
Applications Currently Open
KPMG's Embark Scholars program is geared toward students from traditionally underrepresented backgrounds and ethnic minority groups. Students go through rotations and explore the different career paths available within the company and the professional services industry. Students also learn professional development skills, like networking. High-performing interns may be selected to participate in other internship programs after completion.
Applicants must possess:
Interest in accounting, taxation, or consulting and familiarity with Microsoft Office programs, like Word and Excel
Adaptability, flexibility, communication, leadership, and time management skills
Global Advantage Program
Accepted interns may be able to participate in KPMG's Global Advantage Program. This four-day seminar is hosted at an international location and involves workshops in leadership, interpersonal relationships, cultural versatility, and self-awareness.
Global Internship Program
Some interns may be eligible to apply for a four-week international rotation during their internship. Interns in tax, audit, or advisory services selected for the Global Internship Program receive support from KPMG, including mentorship while abroad, and the company covers all flight, visa, and lodging expenses.
Graduate Internships
Graduate students pursuing law degrees (J.D.s or LLMs) in taxation may be eligible for graduate-level internship programs at KPMG. Interns can focus on state and local tax or international tax. Throughout the program, students learn about changes to tax law, how to advise clients on these changes, and how to research and report compliance issues.
Other KPMG Student Programs
KPMG Ideation Challenge
KPMG's Ideation Challenge allows students to solve real-world problems through a case competition and an innovation challenge.
In the case competition, accounting students work together to solve a case study. This program is ideal for students interested in pursuing a career in accounting.
In the innovation challenge, business and STEM students experience a design-thinking workshop and work together to find creative solutions to business problems.
Teams send a short video that details their solution idea, and winners may receive prizes like scholarships, gift cards, and guaranteed interview spots in upcoming recruitment cycles.
Ace the Case
In this skill-building workshop, students learn to analyze business cases and present findings effectively. Students gain leadership skills that can help them compete in future case competitions. Additionally, the program gives students exposure to the types of problems KPMG professionals solve daily.
Branding U
KPMG's Branding U program is a one- to two-day event that helps college students learn how to build a personal and professional brand. Through live events, interactive activities, and video instruction, students receive tips on crafting resumes, mastering interviews, and networking.
Frank K. Ross Leadership Institute
The Frank K. Ross Leadership Institute is a day-long program that provides students from traditionally underrepresented backgrounds with career development and networking opportunities. Depending on location, the program may be in-person or virtual, and students may be eligible for scholarships by participating.
KPMG Rise Leadership Conference
The Rise Leadership Conference is a multi-day program for first- and second-year students who identify as first-generation college students, veterans, persons with disabilities, LGBTQ+, or from traditionally underrepresented backgrounds. Students pursuing degrees in finance, accounting, engineering, or information technology (IT) are encouraged to apply, and participants may be eligible for scholarships and employment opportunities upon completion.
Upskill With KPMG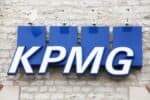 KPMG AU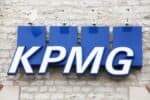 KPMG AU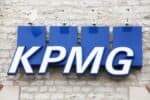 KPMG in the UK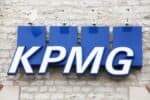 KPMG in Canada
Experience a Day with KPMG Audit & Assurance
Applying for KPMG Internships
To apply for a KPMG internship, students should submit their applications online. You must provide a resume and an unofficial transcript with your online application. KPMG allows students to apply early for internships up to two years prior to graduation.
Since KPMG has a wide range of internship programs, the company provides resources to help students determine which programs are right for them, including a Degree Matcher that helps align degrees to career areas within KPMG and a Career Navigator that walks students and recent grads through the various early career options at the company.
KPMG gives some guidance to students about what to include in their resumes, too. The company recommends students keep their resumes to one page, use consistent formatting, and avoid buzzwords. They also encourage students to include their GPA, all previous work experience, and any leadership roles, activities, volunteer work, and achievements.
Applications are reviewed on a rolling basis, so applying early is important. If selected to continue to the next step, candidates are invited to participate in live video interviews.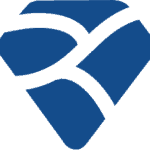 Forage Resume Writing Masterclass
Learn how to write a resume that will get you noticed with this free masterclass from Forage.
Avg. Time:
5 to 6 hours
Skills you'll build:
Resume writing, professional brand, narrative, identifying job titles, transferable skills, industry keywords, showcasing your contributions, standing out
Interviewing at KPMG
Potential interns must complete two rounds of interviews before receiving an offer. Both interviews are virtual and last around an hour. In the interview, candidates may need to answer behavioral interview questions and may need to complete a case study.
KPMG makes sample questions available to help candidates prepare for these interviews. Some of the potential questions include:
Describe a situation where you came up with a new or innovative way of solving a problem.
Describe a situation where you or your work was criticized. How did you handle the situation?
How do you effectively balance your school work with any jobs or extracurricular activities?
What is your greatest achievement, and how did you accomplish it?
For most behavioral interview questions, using the STAR method can help you respond concisely and effectively. The STAR method is Situation, Task, Action, Result — you explain the situation or challenge you faced, the goal or objective you needed to achieve, what actions you took to complete the task, and the result of your actions.
Don't forget to ask the interviewer questions and send a thank you note afterward — this can make you more memorable and help you stand out from the pool of applicants.
Reviews on Glassdoor rate KPMG interviews a 2.7 out of 5 in terms of difficulty, so slightly more challenging than average. However, 77% report having a positive interview experience. Most internship interviews at KPMG result from online applications, but campus recruitment efforts also make up a significant portion.
Practicing common and role-specific questions can help you prepare: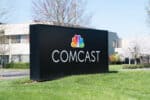 Comcast Unspoken Interview Fundamentals
Build your personal brand and learn how to ace your internships with this free job simulation from Comcast.
Avg. Time:
2 to 3 hours
Skills you'll build:
Personal story, self-reflection, identifying strengths, resume writing, verbal communication, video interviewing
Tips for Landing an Internship at KPMG
Research the Company
It's crucial to research KPMG thoroughly before applying. You want to ensure that you're a good fit for the company and that the company is a good fit for you. Additionally, knowing the company and its values can help you in the application and interview process. By tying your personal values and accomplishments to the company's values, you show the interviewer that you're passionate about working there. It can also help you answer more cursory interview questions, like why you're interested in working for KPMG or why you want to pursue an accounting career.
Hone Your Skills
Regardless of your career interest or college major, you need the right skills to land jobs. If a career in accounting, tax, audit, or consulting is something you want to pursue, you can start building your skills in those areas by taking specialized coursework, joining clubs or organizations that have like-minded peers, and enrolling in virtual job simulations. Taking the initiative to expand your skill set also looks great on applications!
Check out KPMG's job simulations on Forage.
Network Effectively
Networking is pivotal in the professional and financial services industry. So much of the work handled by companies like KPMG relies on relationships. Expanding your professional network can help you learn about opportunities sooner, get your name out there, and improve your chances of landing an internship. Some people to try reaching out to include campus recruiters, talent acquisition leaders, and company employees you share commonalities with, such as the same college or university.
Interested in learning more about what it's like to work at KPMG? Check out our Guide to Working at KPMG.
Image credit: noelbennett / Depositphotos.com
The post Guide to KPMG Internships appeared first on Forage.